This app was made to be an alarm that you could set multiple times and have certain ones on and off.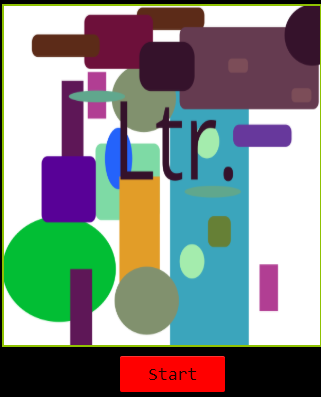 This is the home screen where you press start to proceed to the time setter screen.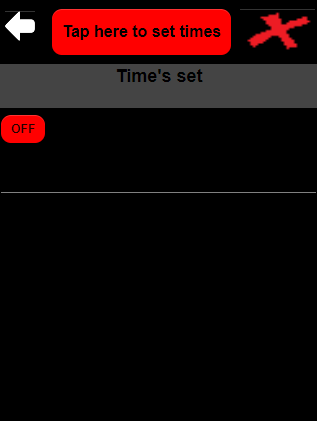 This is the time setter screen where you can press the "Tap here" button to access the time picker. After picked it will be added to the list below it where you can have it enabled.
The big red X in the top right is used to remove the times you don't want. You would highlight the time and press the button to delete it.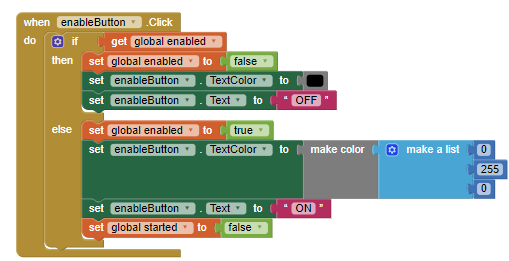 This is the block that allows you to enable the timer on and off.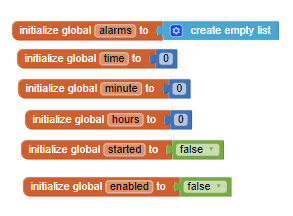 These are the variables used to get the time.I got the hour and minute from the timepicker which were then combined and set as a time on the list. When the global time matched the time enabled it would set off an alarm.
These were used for deleting a time that you didnt want set anymore and to go back to the front page.